When you invest your time and put your hard work into your website but still cannot make it to the top can turn out to be demotivating.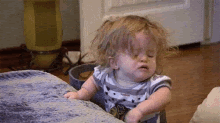 Is there any solution?
Yes! There is a solution for everything. By the time you finish reading this blog, you will get all your queries answered.
SEO has evolved a lot over the years but link building remains one of the vital components to ranking your website better in search engines. It is a practice of acquiring links from other websites to your website, this helps your site to rank better on search engine result pages(SERPs).
The tricky part of the process is in the execution which involves many skills such as research, content creation and outreach. All of these tasks can be time-consuming and cannot be done by an individual. In this situation, a link building consultant helps you with link building strategies to get high-quality backlinks.
What is a Link Building Consultant?
Link building, though it may sound simple, when it comes to practice it is not something that can be done in a couple of minutes. It takes a lot of time and hard work to pull it off.
A link building consultant like Reliqus consists of professionals who know exactly what they are doing and can manage the entire process smoothly.
How Can A Link Building Consultant Help Your Website Grow?
When you hire a good link building consultant you can expect the following benefits or services provided by them.
1. Create Linkable Content:
The key point to getting quality backlinks is by creating content that people can relate to.
Proper research is needed to create such content, this is no shortcut to do this. Link building consultant helps you create in-depth contents that are more likely to be linked.
 • Brief guides- When a user looks for information on the web they try to gather everything they need to know from one page. Your content should cover a particular topic and be well-researched in-depth so that the user gets what they are looking for. This will be helpful to get more backlinks to your content.
 • Infographics– It is another simple way to get backlinks but not an easy job to create one. Infographics are visual representations/data that people often use on their websites to add value to their readers. This will bring you some easy backlinks.
• Ego Bait- This strategy of link building refers to a way of appealing to someone's ego by talking about them(in an interview or by putting them on a list) and compelling them to share and link to your content. More than an SEO technique it is about human psychology.
2. Guest Posting:
This is a method of writing a blog post but rather than posting it to your website you have to find someone interested to post your blog on their website giving a link back to you.
You can even create a blog and post it on your website linking back to your works. This is known as Guest Posting, where you create content for another website that will be beneficial for you too.
3. Fixing Broken Links:
A broken link is a web page that no longer exists or has changed its name. There are many broken links across the web.
The website owner can be still interested to link with a relevant piece of information which allows you to create a new backlink.
A link-building consultant will help you identify these broken links and create content that will fit in these gaps.
4. Reclamation:
It is the process of finding those websites that have mentioned your page but failed to provide a source back to your website.
A link building consultant's job is to search for websites that have mentioned your site across the web and ask the owner to add your link. This is a time-consuming process which is why you need link building consultants like Reliqus who do the work for you.
As you get deep into link building you will find more ways and techniques to generate organic traffic to your website. The whole process of link building may take time but once you start getting quality backlinks you will see the growth of your website on search engines in no time.
How Much Time Does Link Building Take To Show The Results?
We live in a 5G world where everything moves in a fast phase, similar to our websites, we want it to be on the top within a short period.
But as the saying goes "every good thing takes time" so does an effective link building process. If any link building consultant is promising you an overnight success, you should think twice before getting yourself into it. Because it takes time for a link building consultant to create original, informative content and establish good relationships with other websites.