O
Off-Page SEO
Off-page SEO refers to the actions taken outside of a website to improve its search engine ranking. This includes building high-quality backlinks, social media marketing, and online reputation management. Off-page SEO is an essential component of any comprehensive search engine optimization strategy.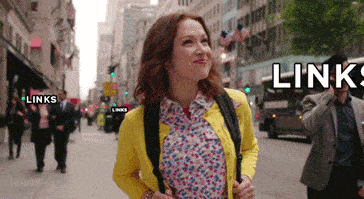 On-Page SEO
On-page SEO refers to the optimization techniques applied directly to a website's pages to improve its search engine ranking. This includes optimizing the website's content, meta tags, URL structure, internal linking, and website speed, among other factors. 
Online Reputation Management
Online Reputation Management (ORM) is the practice of monitoring and influencing an individual's or a brand's online reputation. It involves managing online reviews, social media mentions, and other online content to ensure that they accurately reflect the desired image. 
Organic Search Results
Organic search results are the listings on a search engine results page (SERP) that appear naturally, based on their relevance to the user's search query. These listings are not paid for and are ranked based on various factors such as website content, backlinks, and user engagement.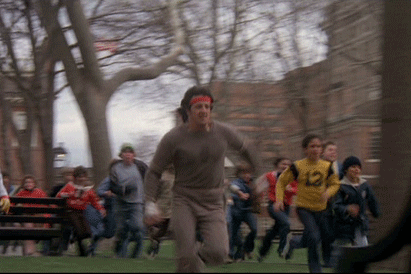 P
PageRank
PageRank is an algorithm used by Google to measure the importance and relevance of web pages. It works by analyzing the number and quality of backlinks that point to a specific page, with the assumption that the more high-quality links a page has, the more important it is. Pages with a high PageRank are more likely to appear at the top of search engine results pages, making it a crucial factor in search engine optimization (SEO). However, PageRank is just one of many factors that Google uses to rank pages, and its importance has diminished over time as Google's algorithm has become more complex.
Page Authority
Page Authority is a score developed by Moz that predicts how well a specific page is likely to rank on search engine results pages (SERPs). The score is based on various factors such as the quality of the page's content, the number and quality of backlinks, and the overall website's domain authority.
Page Loading Time 
Page loading time refers to the amount of time it takes for a web page to load and become visible to the user after they click on a link or enter a URL. It is an important factor in user experience and can impact a website's search engine ranking, as search engines like Google consider page speed as a ranking factor. 
Paid Links / Paid Inclusion
Paid links refer to links that are purchased by website owners or marketers in exchange for money or other incentives. The purpose of paid links is to improve a website's search engine ranking by artificially increasing its number of backlinks. However, paid links are against the guidelines of search engines like Google and are considered a form of black hat SEO. 
Private Blog Network (PBN)
A Private Blog Network (PBN) is a network of blogs or websites created for the sole purpose of building links to a target website and improving its search engine ranking. These blogs or websites are typically created using expired or auctioned domain names, and their content is often low quality or spun to save time and effort.
Q
Query / Search Query
In the context of search engines, a query refers to the words or phrases that a user types into the search box to find information or websites related to their search topic. The search engine then uses complex algorithms to analyze the query and provide a list of results that match the user's search intent.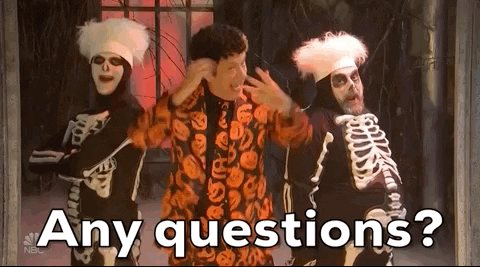 Query Refinement
Query refinement is the process by which a user modifies their search query to get more accurate or relevant results from a search engine. This can happen when a user realizes that their initial search query did not produce the desired results, or when they want to narrow down their search to find more specific information.
R
Redirect
In the context of web development and SEO, a redirect is a technique used to send website visitors from one URL to another. There are several types of redirects, but the most common types are 301 redirects and 302 redirects.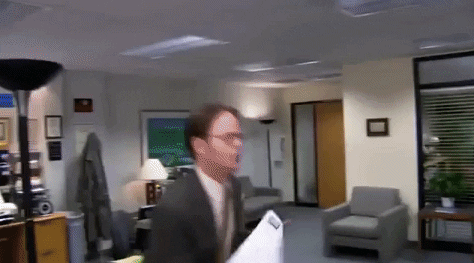 Rel="alternate" hreflang
Rel="alternate" hreflang is an HTML attribute used to indicate to search engines the language and regional targeting of a webpage. It is commonly used on websites that have multiple language versions of the same content. The "hreflang" attribute specifies the language and regional targeting of the page, while "rel" indicates the relationship between the current page and the alternate version.
Rel="nofollow"
Rel="nofollow" is an HTML attribute used to instruct search engines not to follow or crawl a particular link on a webpage. When a website owner adds rel="nofollow" to a link, it tells search engines that they should not consider that link as a signal for the website's ranking in the search results. 
Rich Snippets
Rich snippets are search results that display additional information beyond the standard title, URL, and meta description. Rich snippets can include images, reviews, ratings, prices, and other structured data that is relevant to the search query. This additional information is pulled from structured data markup that is added to the HTML of a webpage. 
Robots.txt
Robots.txt is a file that website owners create to instruct search engine robots, also known as crawlers or spiders, on how to crawl and index their website's pages. The robots.txt file is located in the root directory of a website and contains a set of rules that tell search engine robots which pages or directories should not be crawled or indexed. This can be useful for excluding sensitive or irrelevant pages, such as login pages or duplicate content. However, it is important to note that robots.txt does not provide complete security or privacy, as search engines may still be able to access pages that are excluded from the file if they are linked to from other websites.
S
Schema.org
Schema.org is a collaborative effort between major search engines, including Google, Bing, Yahoo!, and Yandex, to create a standardized vocabulary for adding structured data markup to web pages. Structured data markup, also known as schema markup, is a way to annotate content on a webpage to provide additional context to search engines.
Search Terms Report
A search terms report is a tool used in search engine advertising to analyze the specific search queries that triggered an ad to appear. This report provides valuable insights into the keywords and phrases that potential customers are using to find a product or service, as well as identifying negative keywords that may not be relevant to the ad campaign. 
Sitemap
A sitemap is a file that lists all of the pages on a website and provides information about their organization and hierarchy. Sitemaps are typically created in XML format and submitted to search engines to help them crawl and index the website's pages more effectively. 
Social Bookmarking
Social bookmarking is a method of saving and sharing website links on social media and other online platforms. Users can bookmark a website or webpage by adding a link to their profile or sharing it with their network. Social bookmarking can be useful for organizing and sharing content, discovering new websites or resources, and improving search engine rankings through backlinks.
Structured Data Markup
Structured data markup, also known as schema markup, is a way of adding additional information to a webpage's HTML code in a standardized format that can be easily understood by search engines. Structured data markup provides search engines with more context about the content on a webpage, which can help to improve the accuracy and relevance of search results.
Supplemental Results
Supplemental results refer to web pages or documents that are deemed less relevant or less important by a search engine and are stored in a separate index from the main index. These results are typically not displayed in the top search results and are usually only displayed when the main index does not provide enough relevant results to the user's search query. 
T
Target Keywords
Target keywords are specific words or phrases that a website or webpage is optimized for in order to rank higher in search engine results pages (SERPs) for those keywords. Target keywords are selected based on their relevance to the content of the website or webpage and the frequency of searches for those keywords. 
Top-Level Domain (TLD)
A top-level domain (TLD) is the last segment of a domain name, located to the right of the final dot, that identifies the type of organization or geographical location associated with the domain. Examples of TLDs include .com, .org, .net, .edu, .gov, .uk, .fr, and .jp.
Trust Flow
Trust Flow is a metric that was developed by Majestic, a search engine optimization (SEO) tool provider, to measure the level of trustworthiness or authority of a website or web page. Trust Flow is calculated based on the quality and quantity of backlinks pointing to the website or page, with high-quality, authoritative backlinks from trusted sources contributing more to the Trust Flow score than low-quality or spammy backlinks.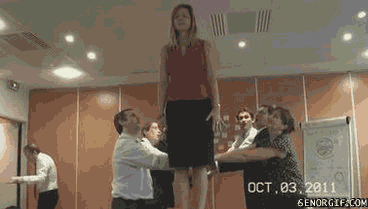 U
Uniform Resource Locator (URL)
A Uniform Resource Locator (URL) is a string of characters that provides the address or location of a resource on the Internet, such as a website, webpage, file, or image. URLs consist of several components, including the protocol, domain name, path, and optional parameters, that are separated by specific characters. 
Unnatural Link
An unnatural link is a link that is created with the sole purpose of manipulating search engine rankings and is not a natural, editorially-given link from a reputable source. Unnatural links can include paid links, link exchanges, link schemes, and other forms of manipulative link building. 
User Experience (UX)
User Experience (UX) refers to the overall experience that a user has when interacting with a product, service, or system, such as a website or mobile app. UX encompasses all aspects of the user's interaction, including usability, accessibility, design, functionality, and performance. 
V
Video Optimization
Video optimization is the process of optimizing video content to improve its visibility, engagement, and performance on video sharing platforms like YouTube, Vimeo, and others, as well as on search engines.
Viral Content
Viral content refers to any type of content, such as a video, image, or article, that quickly and widely spreads across the internet through social media sharing, email forwarding, and other means of online dissemination. 
W
White Hat SEO
White hat SEO refers to the ethical and legitimate practices used to improve a website's search engine rankings and visibility, while maintaining compliance with search engine guidelines and policies. 
X
XML Sitemap
An XML sitemap is a file that contains a list of URLs on a website and provides information to search engines about the website's structure and content. XML sitemaps are designed to help search engines crawl and index a website more effectively and efficiently. 
Y
Yahoo!
Yahoo! is a web services provider and search engine that was founded in 1994. Originally a web directory, Yahoo! has since expanded to offer a range of services including email, news, finance, sports, and more. 
Yelp
Yelp is a platform that allows users to search for and review local businesses, including restaurants, shops, and services. Users can provide ratings and written feedback on their experiences with businesses, which are then aggregated to create an overall score for each business.
Z
Zero Moment of Truth (ZMOT)
The Zero Moment of Truth (ZMOT) is a term coined by Google to describe the moment when a consumer researches a product or service online before making a purchase decision. The concept of ZMOT reflects the idea that the traditional model of consumer decision-making, in which a consumer is exposed to advertising and then goes to a store to make a purchase, has been replaced by a more complex process in which consumers conduct extensive research online before ever setting foot in a physical store